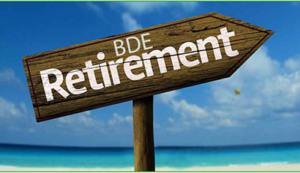 After well over 20 years using the venerable, but outdated, Borland Database Engine (BDE) as the database behind Timeslips, Sage Software is finally retiring that old workhorse. Starting with the 2017 Edition of Timeslips, the underlying database handler for all Timeslips data will be Firebird SQL, a more modern, more powerful, more flexible tool for managing large sets of data in a multi-user environment.
A Firebird SQL version of Timeslips was actually introduced, as Timeslips Premium, in 2016. The Premium Edition was sold only on a subscription basis, however, and failure to renew the subscription meant immediate loss of access to the Timeslips data. Needless to say, and what seemed obvious to everyone except Sage management, this restriction on licensing severely depressed subscription sales.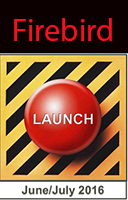 To their credit, Sage management recognized the flaw in their logic, so effective with the 2017 product Sage will sell both a subscription-based Premium Edition and a "perpetual license" Firebird edition. The two products will differ slightly in feature sets, and Premium subscribers will have access to all new releases as soon as they become available from Sage, with no additional purchase required, while Timeslips "Regular" edition purchasers will need to purchase upgrades as they are released. We think both approaches have merit, and we think that giving customers a choice is absolutely the best approach for everyone.
Sage will continue to support older versions of the BDE edition of Timeslips according to their stated obsolescence policy. Support for Timeslips 2014 will be discontinued as of July 31, 2016, and support for the 2015 and 2016 BDE editions will become unsupported in July 2017 and 2018, respectively. Until a version become obsolete additional licenses of the BDE version owned by the user will still be available for purchase.
Firebird SQL is a fully ODBC-compliant database that uses standard SQL (Structured Query Language) commands to execute many of its functions. Unlike the Borland engine, it is capable of efficiently handling large volumes of data without noticeable performance degradation, and processes commands across a network much more reliably than the Borland product ever could.
At this writing it appears that the Timeslips Firebird Regular Edition license will be priced the same as the now-discontinued Timeslips BDE product ($699 for an initial new license and $400 for each additional license, with upgrade discounts available based on the prior Timeslips version). We expect to see the new Timeslips Firebird product ship before the end of July 2016.
This development marks an exciting turning point in the history of Timeslips, which has had an incredibly large and devoted following of users for many years, but has been seriously in need of "freshening up" for some time.  If Sage can hold onto its large user base and move most of them to this new platform, the product should have a long and fruitful life for many years to come.
We will put the new product through its paces as soon as a copy becomes available to us for testing, and will report back on its strengths and weaknesses as we uncover them. At the moment we believe that all current Timeslips users should seriously consider purchasing this upgrade when it becomes available.
Have questions about Timeslips, databases, or billing systems in general? Get in touch with one of the Timeslips Sages at TriStar Data Systems. Email us at [email protected], or call us at 610-941-2116.