Sage Timeslips
Professional Billing that Simply Works. Simply.
Sage Timeslips is the ideal solution for any firm that bills for services and wants to convert more staff time into money. Designed to simplify even the most complex billing cycles, Timeslips includes all the basics needed to capture time and expense records and produce invoices from that information. With extensive invoice and report customization options, the ability to deliver invoices via email, and seamless two-way links with Microsoft Outlook for email, appointments, and to do's, capturing billable time has never been easier.
Maintaining an effective time and billing system is an essential part of successfully operating a service business. As the world leader in time and billing solutions for small business, Timeslips includes all of the power and ease-of-use features you need to manage your firm's billing cycle more efficiently and profitably. Features like detailed time and expense tracking, project reporting, custom bill formatting on a per-client basis, and full accounts receivable tracking will help you turn more of your time into money.
Key Features of Timeslips include:
Flexible "WYSIWYG" bill and report designer
Email bill delivery option
Print bills to text, RTF, or PDF formats
Credit card and electronic payment processing
Full integration with Microsoft Outlook contacts and calendars
Bank deposit slip reconciliation
Seamless integration with Peachtree and QuickBooks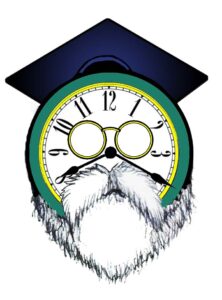 It just works. Simply.
And the Timeslips wizards at TriStar Data Systems can help you harness and focus all of those capabilities into a comprehensive timekeeping and billing solution that works for your business. Ask the Wizards to help you take control of your billing software.
Click here to review pricing for Timeslips licenses and related support services  or download a copy of our order form.


Through our shared entity – Crosspointe Consulting Group –  we support a variety of other software products, targeted at small to mid-sized law offices and professional services organizations. Visit the Crosspointe site to learn more about the products and services we provide.